Being a Doña Perfecta and following all the established rules is a thing of the past. That is why today all intelligent, independent, determined and powerful women dare to dictate their own standards in all aspects of life, including beauty. We show you the 10 rules that a "Bad Girl" dares to break.
Index
1. Do not use a strong perfume every day
Who said that during the day we should wear discreet and soft perfumes ? The scent of a person is one of their identity marks , so if you want to give a strong, modern and confident image of yourself, your fragrance has to reflect it. Good Girl by Carolina Herrera is a perfume capable of combining elegance, sensuality and security in the same bottle. You will leave a mark!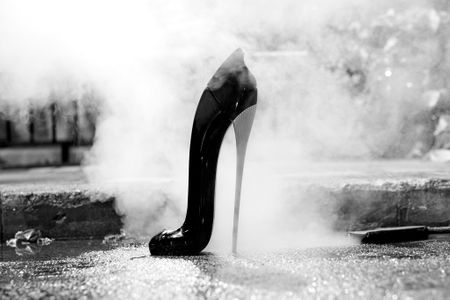 2. It is forbidden to combine a dark lipstick with smoky eyes
How many times have you heard that we have to choose between intense eye makeup or eye-catching lipstick? Today's women want everything, and we are not willing to give up anything. And why should we do it if now we put on makeup better than ever and we know how to find a good balance between the tones of both parts of the face? Check out these examples!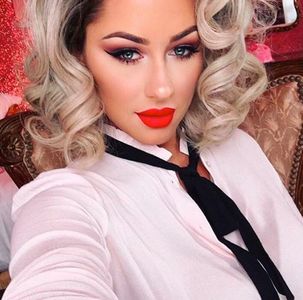 3. Dark makeup is reserved for the night
If you are one of those who cannot live without eyeshadow or black eyeliner, you do not have to leave it for your evening looks. During the day we can also show off our dark side without fear of looking goth or out of tune in a work environment.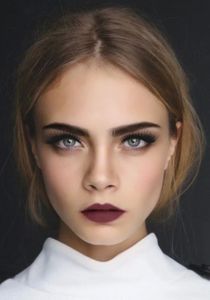 4. Gray hair is only for older people
Who was going to tell us a few years ago that we would voluntarily wear gray hair ? Today it is already a reality thanks to trends such as granny hair .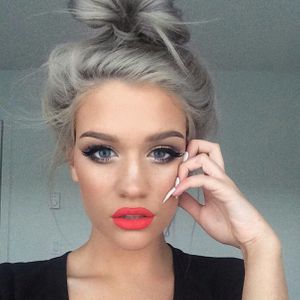 5. Nothing to show your roots
At last comfort prevails in coloring trends and we no longer have to be slave to the hairdresser so often. Wear hair dyed a different color to that of our root is now a look of what's trendy and glamorous.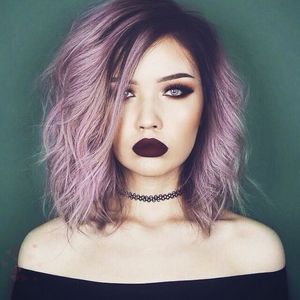 6. Always run away from glitter
That glitter is forbidden once you turn 10? Not at all! More and more adult women dare to include it in their makeup looks, and honestly, we love it.Discover: Glitter eye makeup: ideas for your evening looks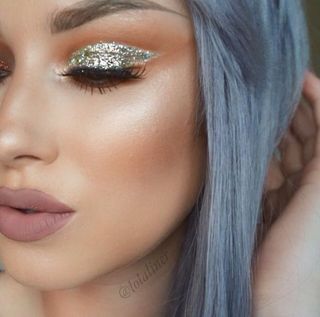 7. Hair, one color
If we don't have to choose between a dark lipstick and a smoky eye, we don't have to choose a single hair color if we want to mix two. And as it shows, the half & half hair trend . Super fun!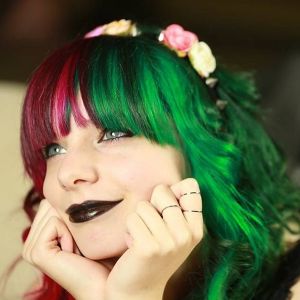 8. Forbidden to wear black lips
Forget about prejudices. In recent times unconventional colored lipsticks have experienced a real boom, and now we can dare to wear a black, blue or even green on our lips without fear of becoming the laughingstock of the party.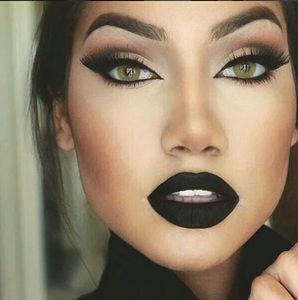 9. If you are a blonde, you cannot be a brunette
Before, deciding if you went to the side of the blondes or the brunettes was like choosing if you loved mom or dad more. Luckily, thanks to bronde , we can now be both and have the best of both worlds.Discover: Bronde, being blonde and brunette at the same time, is possible
© Getty
10. The colored eyeliner is only valid at a carnival
No one will be able to dethrone the black eyeliner, but if you want to change and frame your look with other more fun colors, you should not be afraid to experiment with color. Anything goes!