Reinvented classics, completely new fragrances or designs that are pure jewels. These are the 10 perfumes with which you have to receive the fall.
Although we may not have realized it, little by little summer has been saying goodbye and autumn has knocked on our door. With this new season we will not only keep the most vibrant colors in our wardrobe but also the fresh fragrances that have helped us overcome the summer heat . The new season arrives loaded with perfumes to make us dream : from classics that are reinvented in collector's worthy packaging to the latest and most desirable novelties.
They say that when you choose a perfume , to be the right one, you have to feel something similar to when you fall in love. It has to be a real crush, so here we leave you 10 wonderful proposals so that you do not stop falling in love .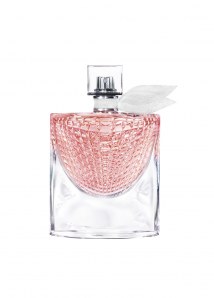 © Lancôme
1. La vie est belle Eclat
The fragrance known as the perfume of happiness is reinvented this fall with a faceted design that is an infinite play of light. In addition, with this new release, Lâncome wants to fill the nets with happiness under the motto of #compartelafelicidad

2. Black Opium Pure Illusion , (RRP € 89.60), by Yves Sant Laurent
Intense and sweet, mixed with white musk. This is the new reinterpretation of the iconic Opium fragrance that now comes under a bottle that is a real object of desire. A perfume that will accompany you throughout the night.

3. Luna Blossom , (€ 75.50), by Nina Ricci
The new fragrance by Nina Ricci promises to make us fall in love with the scent of delicious pear. It is the perfect mix between floral, fruity, green and musky. A vibrant and delicate perfume.
4. Io Myself (RRP € 130) from Etro.
A unisex fragrance inspired by the legend of Io is bold and straightforward. Among its scent notes we find Turkish rose, lemon, bergamot or cedar bark. A warm and majestic scent.

5. Délectation Splendide , (€ 175) by By Terry
Its creator describes it as a "cloud of spun sugar where blue, pink and orange mix creating an addictive delight". Among its ingredients we find ginger from India, rose from Morocco or Patchouli.

6. Unique (€ 67.50), by Adolfo Domínguez
It is an ode to femininity, a fragrance inspired by a pattern of beauty that vindicates women in all their nuances.

7. Sexy Rubi(€ 78 / 50ml) by Michael Kors
Freshly cut apricot followed by rose petals that blend with crystal moss. This is the new Michael Kors fragrance that he describes as a perfume "strong women, who know what they want and fight to get it."

8. Countess Dorothea , of Penhaligon's
Pleasant, refined, comforting and refreshing. With red ginger and cinnamon oil mixed with vanilla, sherry and cashmeran, a soft and velvety fragrance.

9. Good Girl Collector Edition , by Carolina Herrera
The perfume of the heel is reinvented in this spectacular design that makes it a real jewel for our dressing table. Based on almond, coffee, cocoa and tuberose, it is a feminine and captivating fragrance.

10. Valentino Donna Noir Absolu , by Valentino
Heady and oriental. Black and pink pepper with plum, leather and sandalwood liqueur for a sensual and completely addictive perfume.