Sometimes, to bring out our sexiest side, it is not necessary to resort to more daring styles that make us feel uncomfortable or to change our personality. A few simple details of beauty can help us begin to give off sensuality on all four sides. You do not believe it? Try these simple tricks!Index
Never forget your perfume
Smell is one of the senses that is most connected with emotions, and therefore one of the most things that can make us feel. Thus, the aroma is key when it comes to attracting or feeling attracted to others . So, are you going to leave something so important to chance? Don't you think of it! If you choose a feminine, elegant perfume with a touch of mystery , it will be your most effective weapon.

CH Privée is an intense combination of quirky notes: Osmanthus absolute is wrapped in vanilla caviar and has hints of a woody patchouli that is intrinsically tied to a red leather accord. An exuberant and enigmatic fragrance that will make you feel more sensual than ever.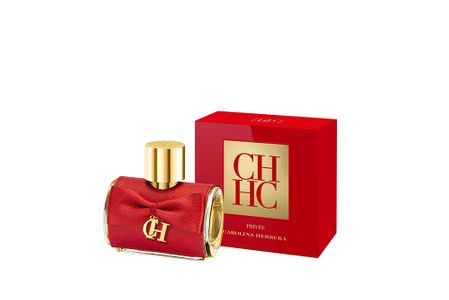 © CH Privée
Dare with the red color for the lips
Something as simple as using an intense lipstick can completely transform our look , because by focusing the attention of our makeup on an area as sensual as the mouth, it will automatically make us feel much sexier and more feminine.

If you are not used to using this type of tonalities and until now you have always used nudes tones, first try with less daring tones and gradually increase the intensity of your lips until you lose your fear of the color red . You can even use it daily, as it has been shown that this type of lipstick color increases our self-esteem and gives us more self-confidence .Discover: Garnet lips: welcome to the dark side of makeup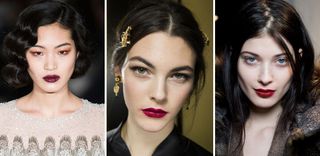 © Pinterest
A touch of light in strategic areas
We already know that illuminator is one of the fetish makeup products of many women, as it helps to give definition and depth to the face, outlining our features, but did you know that it can also be applied to other areas of the body and helps us feel sexier? ? If you have a neckline that reveals your shoulders, try using a little highlighter on the clavicle bone , this will make them accentuate a lot. They are one of the most sensual areas of the female anatomy , so with something so simple you will make your sex appeal rise exponentially.
Wild mane
Another key aspect that we must take care of to highlight our sensuality is our hair . The hair is one of our signs of identity , and how to choose the right hairstyle cut and is vital to get us out the most . The curls , the collected ones with volume, the braids and the messy and messy style are a sure bet when it comes to highlighting our appeal. Try some of these ideas!Discover: The sexiest hairstyles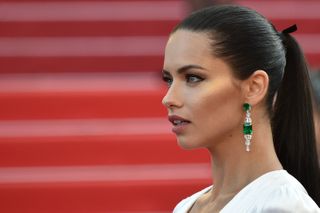 © Getty
Smile!
Feeling sensual is a matter of attitude, and therefore, there is no makeup or beauty trick that has the same effect as a smile . And, smiling causes a series of physiological changes to occur in our body, such as producing a greater amount of endorphins (the hormones of happiness) and reducing the levels of cortisol (the stress hormone). You no longer have an excuse not to dress up with the best of your smiles and go out and take over the world!