Do you want to get much shinier hair? So, read on and discover the five tips and tricks that we give you to get a heart attack mane.
Index
A hair bright, nice and moisturized like a dream impossible to achieve. Nothing could be further from the truth. If we dedicate enough time and take good care of it, we can achieve a mane worthy of announcement. After the summer, and after the effect of sea salt, the sun or the heat of the irons, it is normal to see that our hair becomes drier and loses shine . But don't worry, everything has a solution! We give you some tricks to restore hydration to your hair and make it shine more than even those of these celebrities .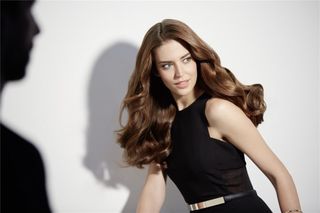 1. First of all, hydration
The most important step for shiny hair is to pamper it and take good care of it , it is never enough! We know that there are many reasons why hair can lose shine. Two of them are excess humidity and lack of protein, which are a constant problem but very easy to solve.
The artificial coloring of the hair, as well as the heating devices – such as the dryer, the iron and the tweezers -, steal the shine from the hair and make it spoil more easily. It is important to carry out a moisturizing treatment once or twice a week, leaving the product to act for at least half an hour . You can do it at home using hair oils, some moisturizing ampoules, or your usual conditioner.
2. Dry properly
Taking good care of hair is not the only thing that gives it shine, we must also learn to dry it correctly. It is essential that you let your hair dry a little in the open air before using the dryer or that you remove the moisture well first with a towel, avoid using the dryer with completely wet hair! Afterward, blow-dry the hair so that the airflow goes from the roots to the ends. This way you will get the cuticle of the hair surface to close and your hair to shine more. Also, do not forget to apply some type of hair protector against heat.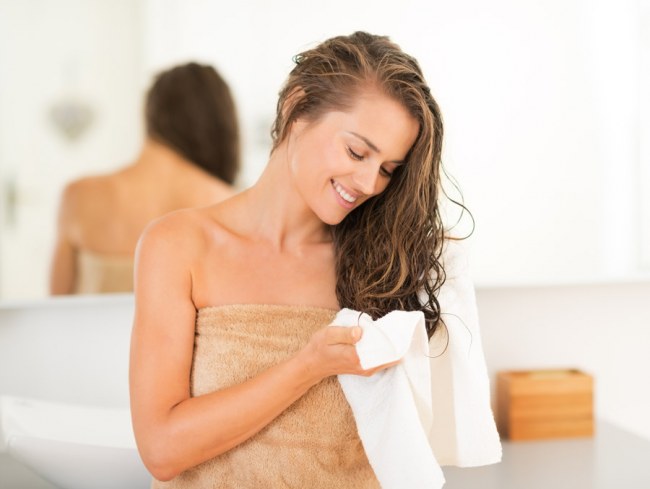 3. Products with micellar water: the solution to revitalize your hair
Did you think that micellar water could only be used on the face? Well, you were wrong! This refreshing and effective product also exists in hair products. In fact, it is a great option when it comes to restoring hydration to our hair. A shampoo, conditioner or spray containing micellar water deeply cleanses and removes impurities without drying out or being harsh . Nourishes and hydrates hair quickly and easily.
4. Foam products to avoid caking
If you want nourished, shiny and non-weighing hair, you should not only follow the advice above, it is also important to pay attention to the small details. If your hair is especially straight and has also lost strength after the summer, we recommend that you start using a foam conditioner. Its advantages? It not only provides hydration to the hair, but also a certain volume, thus preventing it from getting caked. Although it sounds a bit strange to you, the truth is that it is applied the same as a normal conditioner, but having a different texture the result we obtain is different.
When you get out of the shower, try not to rub the hair with the towel, but to give it gentle touches to remove the moisture: take the towel and press lock by lock from the roots to the ends. When combing your hair , be very careful and use a thick- toothed comb or detangling brush . Wet hair is very delicate and easily damaged!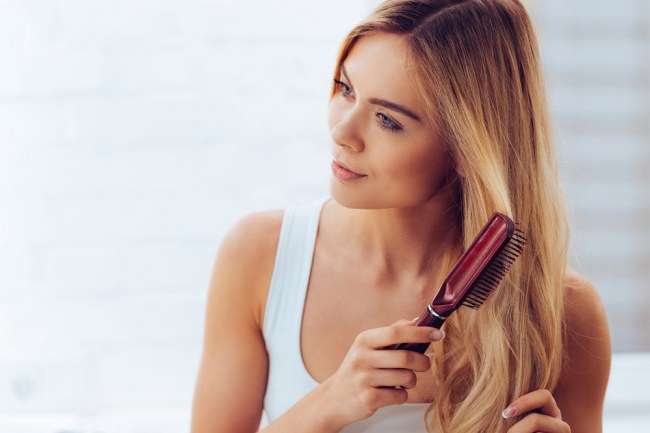 5. Healthy diet for shiny hair
Just as you can take care of your hair from the outside, you can also do it from the inside. How? Following a healthy and balanced diet! What we eat influences the internal structure of the hair and, therefore, its shine . It is said that the state of the hair is a reflection of the general state in which we find ourselves.
A balanced diet rich in proteins, vitamins and Omega 3 fatty acids is vital for our hair, since these substances act as a cure from the inside. Therefore, your dishes should never lack ingredients such as blue fish, nuts, fruits and vegetables. It is also important to sleep the recommended hours and be relaxed . Stress eventually causes hair to become brittle and dull.
Homemade hair mask to give your hair an extra shine
We know that there is nothing like putting your hair in the hands of professionals in a beauty salon or at the hairdresser to enhance the shine of your hair, but at home there are also treatments that you can do to go from dull hair to super hair shiny.

To make this mask you will only need a natural yogurt, two tablespoons of lemon juice and two egg whites. As you can see, all natural ingredients that you surely already have in your kitchen.

How to apply:
1. Mix all the ingredients well until you get a homogeneous texture.
2. Apply the mixture to dry or wet hair, avoiding the roots.
3. Let it act for 30 to 40 minutes.
4. Rinse with cold water and wash the hair with your usual shampoo.

Apply it once a week and add this ritual to your hair care routine. You will notice the change!