Every season new aromas arrive on the market that completely shake up our olfactory power. While some perfumes arrive and others leave, there are always some that manage to remain forever in our memory. Today we review the perfumes that you cannot miss this season.https://imasdk.googleapis.com/js/core/bridge3.447.1_es.html#goog_2083539356Volume 0%00:2700:43 Video by Carla Dominguez
Floral, citrus notes or perhaps woody aromas? The new olfactory season has begun. If you are a true perfume addict, you cannot be without the limited editions of the most iconic fragrances and you cannot miss the new scents that will decorate this season . You sign up? These are our favorites.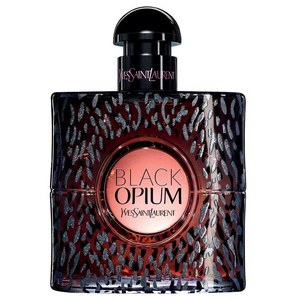 © Yves Saint Laurent
Hugo Boss has just released Boss The Scent for her . With sweet notes from peach or freesia, the female version of Boss The Scent does not forget the more intense aromas incorporating roasted cocoa. A perfect perfume to seduce and leave a mark just like its male version did. Price: 59 € (30ml) One of the revelations of the season will be L'eau de Chanel No.5 . At last the French house has launched a more youthful scent inspired by the iconic Chanel Nº5. His ambassador is none other than Lily Rose Depp , possessor of a charm

Parisian of his mother (Vanessa Paradis) and the rebellious air of his father (Johnny Depp). From its aroma we can say that the fruity notes predominate. Orange, lemon, musk or jasmine are the key to this most youthful perfume. Price: € 55

Another that is also reinvented is Black Opium by Yves Saint Laurent. The perfume that saw the light in 2014 as a reinterpretation of the historical Opium, now launches a new limited edition collector's bottle, the wildest and with the most elegant animal print as motif. Coffee, vanilla or pink pepper are some of the notes that emerge from this perfume. Price: € 87.80

The Japanese form Kenzo did not want to forget about the youth audience and has created Kenzo Worldto put aroma to the desire for freedom typical of youth. For his presentation, Kenzo decided to break with the established and launched the choreographic fashion movie directed by Spike Jonze and starring Margaret Qualley. Its fragrance manages to mix from the exotic Egyptian jasmine to the infallible peony to give a rebellious touch to femininity. Price: € 79 (50ml)

Narciso Rodríguez has also wanted to launch a perfume this season. With the name Narciso Poudree , this fragrance with notes of Bulgarian rose or Jasmine, manages to create a sweet and feminine aroma accentuated by the characteristic smell of musk or patchouli. Its bottle follows the entire line of designer perfumes. Price: € 49.59

A perfect floral explosion so as not to lose the charm of the summer seasons and leave a mark with each step. Marc Jacobs seems to have become an expert when it comes to successful perfumes and, in the wake of Daisy Dream, comes Daisy Blush . Aromas as original as mimosa, water lily or honeysuckle and classics such as bergamot or musk. In addition, its bottle always faithful to the designer's aesthetic, is a true explosion of flowers that will decorate your dressing table. Price: € 42.72 (50ml)

Dolce & Gabbana continues with its range of floral perfumes inspired by its Italian roots with Dolce Rosa Excelsa. Its impeccable design makes it a real gem. Sandalwood, papaya flower or musk create a soft, personal and sweet fragrance. Price: € 47 (50ml)

Dona Karan's iconic apple is reinventing itself but this time with a more electric touch. Be Delicious Elcetric Loving Glow is one of the three new fragrances that the New York designer has created within the Be Delicious Elcetric range. A whole tutifruti cocktail at the service of the senses. Pineapple, black currants or grapes without forgetting the vanilla. (cpv)

This season the time has come to discover what a Victoria's Secret angel smells like and transport her scent to your skin. The lingerie firm has been entering the world of perfumes for years and now it is the turn of its latest creation, Love Me More . Vanilla, caramelized sugar or French cinnamon are responsible for giving the perfume sweet touch while grapefruit or golden grapefruit provide the citric and sexy note of a true angel. Price: € 66.67

Air di GioiaIt is the new creation of Georgio Armani, a soft fragrance that, while keeping the essence of its predecessor Agua di Gioia, focuses its aroma more on the notes of patchouli or moss. It also has a defining element in the world of perfumes and it is its particular smell of salt. Price: € 38 (30ml).

The femininity and elegance of Elie Saab are transferred to a perfume bottle so that you can dress with just a few drops just like Marilyn Monroe did with her Chanel No. 5. Elie Saab Le Perfum Rose Couture has a sweet and charming scent thanks to peonies, jasmine or sandalwood. Price: € 34'99 (30ml).

Ralph Lauren could not miss the aromatic appointment of the season either and therefore presents Ralph Love, a fresh, youthful and feminine fragrance that finds its best ambassador in the top model Alexis Ren. The sweetest ingredients on the market such as vanilla, red apple, pink rose and even cotton candy, are responsible for shaping this perfect perfume for day to day. (cpv)

Vanilla, musk or orange blossom are some of the ingredients in Prada Candy Kiss . The packaging loaded with kisses perfectly sums up the essence of the perfume. A sweet and coquettish smell capable of awakening the interest of any nose. Price: € 36.90 (30ml)

Following in the footsteps of its predecessor Aura, Aura Loewe Floralcombines personality, determination and style with a floral touch that does not forget the fruity aroma of bergamot, the sweetness of vanilla or the intensity of musk or leather. Among its ingredients are also present carrot seeds. Its aroma leaves no one indifferent as well as being very long-lasting. Price: € 46.95 (40ml)

The Dior J'adore family is one of the most mythical in the world of perfumes. On this occasion, Dior creates J'adore Lumière Eau de Toilette that, although reminiscent of its older sister, lightens its fragrance with the help of vanilla, Damask rose, lemon or magnolia. Price: € 56.88 (50ml)

Hugo Woman ExtremeIt is perfect for those women who lead a frenetic pace of life but who walk with strength and sure of their steps. Black tea, Boysem berry or jasmine create a particular fragrance that serves as a real energy boost. Price: € 34'95 (30ml)

The always original and personal Agatha Ruíz de la Prada once again uses her genius to create Sexy Florever . The combination of the most feminine flowers such as roses and peonies, combines perfectly with electric grapefruit and amber. (cpv)

A sweet and intense aroma emerges from one of Kenzo's latest creations, Jeau d'Amour l'Elixir. The citrus tangerine together with the black raspberries, caramel and vanilla, manages to create a different perfume, sweet but with notes of the most spicy. Price: € 59.95 (50ml)

Lancôme creates this new perfume with a subtle reminder of La vie est belle but with greater emphasis on the floral notes. La vie est belle L'eau de Toilette Florale features pink pepper or bergamot as distinctive ingredients flavored with the scent of violet and musk. Price: € 64.95 (100ml)© Instagram
There is nothing like putting on a garment and having the trace of our perfume still remain on it, or lying on the pillow and remembering the notes of a family cologne. If a day without smiling is a day wasted, a day without putting on perfume or without enjoying the different aromas that exist within our reach, it is also, in a way, a day wasted. Try the perfumes of the season and find the one that best suits your personality .