Find out about everything she is going to wear this season, and become the true queen of night makeup. There is life beyond smokey eyes and red lips so, although the classics always work, let yourself be carried away by the latest trends, those that have swept the catwalk and that will manage to bring out your most chic and sensual side for you to sweep over there. wherever you go. Are you curious to know what's new in the world of makeup?

The makeup at night is always a great opportunity to experiment and bring out those daring looks that we see in some of our favorite influencers. From parties to weddings, you can get an intense makeup that highlights your natural beauty and that adds a plus to your outfit. Sometimes it is as simple as adding darker shades to day-to-day makeup, although, if you want to experiment, here are some ideas.

Evening makeup: eyes

It has always been said that the eyes are the reflection of the soul and, taking advantage of evening makeup , highlighting that important part of our body more is essential . This season it will not serve you to take refuge in dark tones to take advantage of your look. The smoked ones in brown tones come strong, capable of creating that feeling of depth, but without obscuring the look. Give the night an earthy touch, you will triumph.

Although cat eye is still a good option for evening make-up and to enhance the femininity of the look, this season the lines are blurred and the precision of a good outline leaves all the prominence to the eyeshadows. Of course, you can still play with a subtle slanting of eyes or a marked outline that expands its limits even to look like a smoked one.

This year we have seen how burgundy tones took over the look. If you thought that they would give the eyelid a vampire color, you were wrong, because the effect is that of a warm and sensual look. Another option, also very followed in the celeb world, is to wear your eyes in a very natural way, blurring a satin shadow with your fingers.

If what you are looking for is to stand out and be the queen of the party, you can always give out that glitter that you bought a long time ago and have not yet found an occasion to use. Wearing a heart attack eye is not so complicated if you follow these premises:

Take advantage of the concealer that you use to define your eyebrows and apply a little on your eyelid to create a cutcrease on the shadows that you have previously put on the eye. Use a brush to spread the glitter gel and apply it from the tear duct to the middle of the eyelid. If you want, finish this eye look with some false eyelashes and a bit of mascara to blend them and make a heart attack makeup.

If you want to use this idea, but give it even more personality, do not cut yourself, as we have already seen in different fashion shows the use of outlined in a fantasy key is the order of the day. Sea water, metallic shades of colors … Everything is possible.

Evening makeup always gives great ideas to experiment with the look. You can use dark colors, false eyelashes … Feel free to experiment with all the dark and bright colors you can find. In the end, you just have to apply a pencil or gel eyeliner to accentuate your eyes and that's it!

Here, you will find some ideas to have a night makeup that is incredible for you, because they will make you look dazzling and with a look full of light.
We recommend the Maybelline New York burgundy eyeshadow palette. For just over € 10 you will have at your disposal 13 different shades, both matt and shiny, so that you can make up your eyes naturally on party nights.© AmazonBuy from Amazon for € 8.99

Evening makeup: the skin

For several seasons, not making up look has been the key to all evening makeup: having shiny skin, without blemishes, and without it being noticed that you are wearing any product. The same look that you use during the day will work perfectly for the night. A natural skin, with a subtle pink or orange blush, and using the illuminator to enhance the glow of your skin in the dark; it will become your star makeup. The strobing is stomped and the best way to be the star of the evening is making your skin glow and is the most juicy.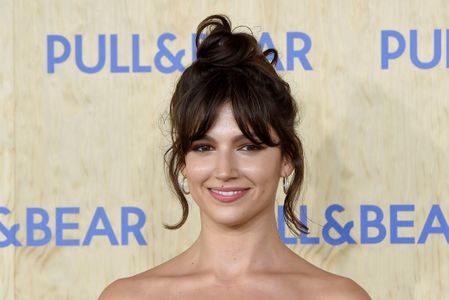 We recommend the Maybelline New York Master Blush blush palette , it includes 4 different shades for your cheeks that will give it a touch of color and define your features without overloading it, in a natural and flattering way.© AmazonBuy on Amazon for € 8.98

Evening makeup: lips

If Kylie Jenner has done something around the world, it has been to popularize the use of lipsticks. The trend that continues to sweep at all parties is to wear matte lips. From liquid lipsticks to pencil or stick lipsticks, the matte trend will make your lips appear much larger. And about colors, there is nothing written. Nude lipstick shades may be the most popular, but from dark shades to reds to pinks, everything is allowed in the matte world.

Another trend that you cannot miss is the plum lips . Plum-toned lips will give your look a twist, enhancing the shape of your lipsand giving them an intensity that no one can stop looking at. You can look for a lipstick with a pink base or opt for one with a red base, but you will surely fall for its charms.

And finally, the trend that is sweeping in Asia , the gradient effect lips. Apply the lipstick as you would normally, using the concealer to outline the contour of the lip and blending towards the central part of your mouth and leaving the edges "almost without makeup". Your look will have a fresh and casual air of the most charming.

Don't leave the house without painting your lips!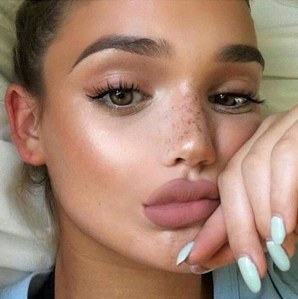 We recommend the infallible lipstick from L'Oreal Paris Make up, it offers you a long-lasting color, for 24 hours, so it is perfect to last throughout the night of partying without the color leaving your lips after eating or drink. It is available in 9 colors, our favorite is plum for perfect plum lips.