Brad Pitt's hair, Elvis's toupee, David Beckham's close cut or The Weeknd's braids. These and many other hairstyles have become icons of men's fashion and, therefore, have been engraved in our minds. Luckily, they always come back and that is why in this article we bring you some of the favorite men's hairstyles for this season.
Not all of us can say that our haircut or hairstyle have made history, but there are many celebrities who can boast of it and we are sure that someone is coming to your head. But to show off your look it is not necessary to wear John Travolta's scandalous mane : more than in the hair, the charm lies in the whole. And that is why it can be said that Bruce Willis became a reference icon in men's hair fashion. And it still is.

In this list, we have also included some hairstyles from fiction, such as Starsky's afro hair or Jack Sparrow's dreadlocks.. And, of course, they could not miss cuts like Matthew McConaughey , who, although he has always opted for the "carefree" look , his beautiful hair and the way he wears it have made him one of the most stylish Hollywood actors. and imitated.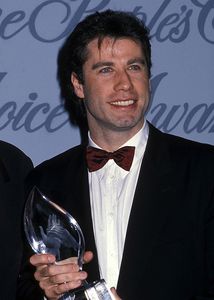 There are haircuts for all tastes, but also more or less flattering haircuts depending on the style of the wearer, his face type and his facial features. There are celebrities who have known how to exploit their full potential to the fullest, and whether they have chosen a certain haircut as an aesthetic option or due to script requirements, some celebrities have marked a before and after in the history of men's fashion with their haircuts, both for good and for bad.

The blonde surfer manes of the 90s became an institution, and famous asJon Bon Jovi or Kurt Cobain captained them and made them their own. But today, 30 years later, they are once again a style icon and celebrities like Brad Pitt or Chris Hemsworth in his role as Thor have brought them back. But the thing does not stop there. Although it may not seem like it to you, the male bun is not an invention of a couple of years ago, but goes back a long time. Or don't you remember the bows popularized by David Beckham?
David Beckham or how to be a style icon
Today considered one of the most stylish men of our era , this footballer has dared with everything: the toupee, the faded cut, the spiky hair, the low ponytail, the high ponytail, the two ponytails, the crest, the shaved look , braids, long hair and headbands, which has been another of his great contributions to the history of men's hair fashion.

For all this, David Beckham deserves a special mention : for daring to take risks, for knowing how to get creative when it comes to his hair and because whatever hairstyle he chose, he knew how to wear it with style. And the thing is that it did not matter what look she chose: long, short, with braids, blonde, brown or white. Beckham has been the forerunner of many fads andmuch imitated in each and every one of his hairstyles.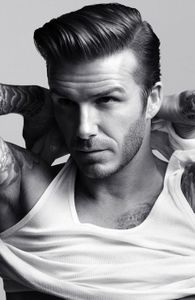 Other hairstyles deserve to be forgotten …
Being one has good things, of course, but it also has bad things. If you get a haircut right, you will be flattered and imitated by everything, but if you are wrong, you will know it. That is why in this article we have also made a selection with some hairstyles that are worth forgetting, because there is no where to get them. And is that not even Bradley Cooper could take advantage of the male perm.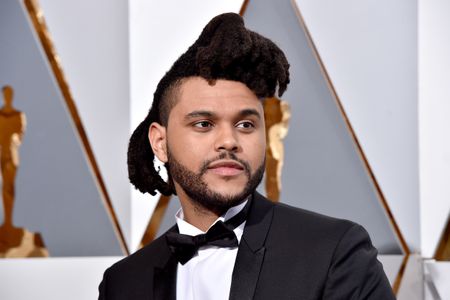 Favorite men's hairstyles for this season
The most presumptuous will already be wondering what haircuts will be in fashion in the 2020 season, something not rash considering that we are already in March. That is why it is a good idea to start getting ideas for spring and summer, and for this we bring you a selection of what will be the best trends this year in hairstyles and haircuts for men.

Very, very short hair and classic hairstyle
It is one of the favorite cuts for the little daring, since it is a style that adapts to all types of face. In fact, we dare to say that all men have worn this haircut at one time. But although short hairor cut by brush does not get off the podium of favorites, it does accept some variations. This new season, the favorite hairstyle is slicked hair, with the side parting and the sides well cut, but degraded. It is a perfect hairstyle for both events and for day to day and, without a doubt, one of the most flattering. Undercut

cut , one of the sexiest styles
We met it in 2019, but it will also accompany us this new season. In a very short time it became one of the favorite haircuts for both men and women. It is very simple and we are sure you have seen it before. The undecutIt consists of bringing the pearl from the sides of the head shorter to the temples and longer in the crown area. It is a very flattering cut and applicable to all types of hair: straight, wavy and curly. So we advise you to remember the name of this cut. In the autumn-winter season it will be one of the most demanded. You dare?

Asymmetric cut
This is a nice, clean and original cut. And also, it does not require a lot of comb. You can wear it disheveled and disheveled without worrying, because that is precisely its charm. Although it is a somewhat more risky style, we assure you that if you choose it, you will not regret it.