There are many styles of hair removal, but there is one that is succeeding even among celebrities: threading. Take note of how it works and what benefits it has!
Tired of tweezers and taking them everywhere when you go on a trip? Forget about tweezers and opt for a much more bearable hair removal method. Choosing a hair removal method that we feel comfortable with is difficult. Of course, once we have the method that we like the most, we do not give it up. But with threading you can make an exception. This new method has become one of the most popular by celebrities.
Taking care of the face is very important and above all we must avoid any type of treatment that damages our skin. Although hot wax is not harmful, it is true that it causes redness and even spots on our skin. This is also due to the fact that being hot burns the skin much more and it takes time to recover before the burn. If you can, try to avoid waxing your face, and opt for other alternatives such as threading or laser hair removal. If you are one of those who have quite sensitive skin and need a gentler treatment, we recommend these last two.
Threading hair removal, even if it sounds like a new technique, is not like that. This method of hair removal dates back almost to ancient Persia where it was more than a common practice. It is an ancient technique from India. The only tool that is needed is a very fine and special cotton thread, and the quick and efficient execution of the beautician, applying a correct technique and hand position (we recommend that this type of hair removal is always carried out by professionals and specialists). This non-aggressive technique for the skin has increasingly conquered beauty salons, replacing them with other slightly more aggressive methods such as wax.
How does threading work?
This type of hair removal is quick, painless and many times cheaper than other types of hair removal such as laser or wax. It is highly recommended for the face area, both the eyebrows , the lip and the frown as it leaves it clean, and without redness. This new hair removal method is gaining more and more prominence in our country in recent years.
Threading is mainly performed on the face but nowadays, with this new technique both we and the boys can wax any part of the body with it (except the beard in men).

In this technique to remove hairA thread normally made of silk or cotton is used, which is twisted, twisting and pulling from root to hair. It is a totally painless technique, and the best thing is that hair takes a long time to grow back. By waxing from the roots we make the hair grow back but more slowly and as if we were doing it with wax. In general, this technique is used only on the face because it would be almost impossible to remove hair by hair on the body. If you have sensitive skin, we recommend that you try this technique. Many centers have already joined this type of hair removal, so it will not be difficult to find one.
What are the main advantages of hair removal with a thread?
Threading has conquered many celebrities above all for being painless and above all for making hair grow much slower. Even so, these are some of the other factors why we recommend that you give it a try:
Fast
With doing it once a month, it is enough
You will notice how the hair grows weaker and finer
The eyebrows and lips are clean and perfect
Does not cause irritation
Economic
Discover: Famous with perfect skin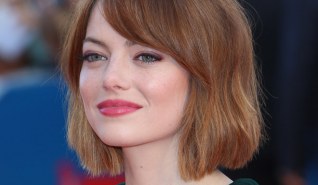 Benefits of Threading Hair Removal
Threading hair removal has many benefits for our face. We tell you everything that improves our natural beauty to show off a skin of ten:
1. It does not irritate the skin: if you have sensitive skin it will sound enough to see your skin with redness for at least 24 hours. With threading this will not happen to you. By only using threads and no type of product will not leave your skin irritated at any time. This is ideal for the face since when we usually wax in areas such as the upper lip, then the mark remains. This in the long run can even cause stains, so be very careful.
2. It can be used in any area of ​​the body:Although the most normal thing is that it is only used on the face, many centers do do this technique all over the body. Ask and find out at your usual beauty center to find out in which areas of the body they do this method.
3. It is very durable: as we said, removing the hair from the roots makes the effect of waxing last much longer.
4. It is cheaper: it is much cheaper than other hair removal methods, so it is a good option if you do not want to spend a lot and continue to pamper your skin.
5. It doesn't hurt: as we already told you, nothing at all hurts. By only using the threads you will not notice anything at all, not like the effect of wax, which is a much more aggressive method.