That a product is vegan does not mean that it does not test on animals. The same goes for "cruelty free" cosmetics: you may not use animals to experiment with them, but that doesn't mean that it contains ingredients of animal origin. We clarify both concepts and we give you a list of cosmetics that meet both characteristics.
Some time ago we made a list of those brands collected by PETA of cruelty free cosmetics . But it is time to refresh concepts and stir consciences again. According to the animal rights organization, more than 100 million animals around the world are being used to test beauty products on them . An outrageous figure that makes us get a knot in our stomach, especially since we know that it is not necessary to use animals to make products and even less to test them on them. In fact, the latter is prohibited by law in the countries of the European Union , although it is a rather lax law.

The fact that a brand does not test in Europe (because it cannot),It does not mean that it does not do it outside the borders : the clearest example is found in China, a country to which cosmetic brands have expanded that, although they do not test here on animals, Chinese law does oblige them to do so if they want to sell their products. cosmetics in your country.
Is it the same vegan as cruelty free?
You may have asked yourself this question when you went to buy makeup or creams. But no, it is not the same .
When a product indicates that it is vegan, it means that it does not contain ingredients of animal origin or derivatives, such as botin, collagen, wax, carmine (cochineal), L-Cysteine, glycerin or keratin. These are some of the most common ingredients of animal origin, you can consult a more complete list here .

When a product indicates that it is cruelty free it means that it has not been tested on animals, but it may contain ingredients of animal origin such as those mentioned before.

Therefore, the fact that a product is vegan is not a guarantee that it is also cruelty free . But luckily, there are quite a few cosmetic brands that meet both requirements . A quick way to identify them is to see if they have any sign that identifies you, either directly indicated with letters or with a symbol. An example of this is the ACENE Vegan label . We do not put the famous Leaping Bunny (the white bunny that appears in some packages), because the latter guarantees that the product is cruelty free , but does not guarantee that it is vegan.
10. Vegan and 'cruelty free' cosmetic brands
Here is a list (there are many more than those that appear in this article) of brands whose cosmetic products are both vegan and cruelty free . Its ingredients do not have an animal origin and are not tested on animals in any country where their products are marketed.
1. Lush
Brand 100% vegan with ingredients of natural origin and against animal abuse. It is one of the benchmark cruelty free brands .

2. Deborah Lipman
The celebrity manicurist brand in America meets both requirements. Their nail lacquers are vegan and none are tested on animals.

3. Real Techniques
Their makeup brushes and sponges are 100% vegan. Its cruelty free seal is not certified by official organizations, but it does not mean that it is no longer so. The brand does not test on animals or sell its products in countries that do. These are some of their highest rated products:

4. EcoTools
It is vegan and certified by PETA as cruelty free .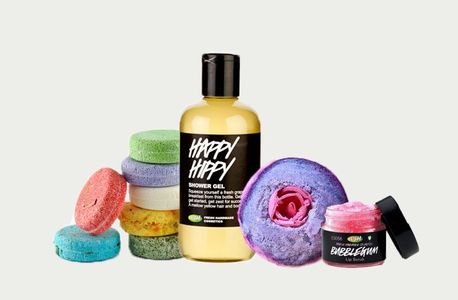 5. Sleek Makeup
The ingredients in your cosmetics do not come from animals. They are cruelty free and do not distribute their products in China, a country where it is legal to test. These are some of their most desired products:

6. Kat Von D Beauty
The famous tattoo artist's cosmetic brand follows her philosophy of respect for animals: her makeup is vegan and cruelty-free. In Spain you can find their products for sale at Sephora.

7. W7
Your products meet both requirements. In fact, one of its most popular collections is Very Vegan , which you can find in stores like Primor, Maquillalia or Amazon. These are some of its best known products: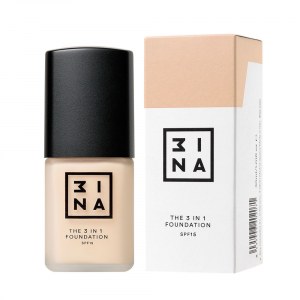 8. 3INA
All 3INA products are 100% cruelty free , paraben freeand most of them are vegan. They are working to get the whole brand to be this year. In addition, they also care about the environment: 3INA only uses recyclable plastics and cardboard to make its packaging . Definitely a hoot! One of their best-selling products is The 3 in 1 Foundation makeup base : concealer and base in the same product that you can also find in 24 different shades. The natural drops form part of its new launch: T he Custom Drops , which adjusts the color of your makeup base to the changes in your skin tone according to the season; YThe Oil Drops , which protects, detoxifies and energizes your skin. These three products meet the requirement of vegan and cruelty free .

9. The Body Shop
In addition to meeting the requirements of this list, the brand has spent years fighting and collecting signatures to abolish animal testing. It is another of the benchmarks. These are his two highest rated products on Amazon:
10. Too Faced
All of the brand's products are cruelty free and most of them are vegan. You can find on their website the list of all cosmetics of 100% vegetable origin.
Other vegan products that you cannot miss …

Himalaya Herbals, exfoliating cleanser for the face : Daily exfoliating cleanser without soap that effectively cleanses the face and gently exfoliates dead skin cells.
Gaya Cosmetics, mascara : lengthens the lashes and gives them definition and volume thanks to its intense black pigments.
Siman, vitamin C facial serum : with antioxidants, hyaluronic acid and Vitamin C that brings luminosity to the face, prevents the appearance of wrinkles.