You have probably heard of them but you still don't know what peptides are, what their properties are, what their ingredients are or why they are so highly valued in cosmetics. They have so many healthy functions that you will have to quickly become familiar with them!
In recent years, peptides have become a very common term in the cosmetic field. They are a type of molecules formed by the union of protein building blocks amino acids . That is, they are responsible for communicating the epidermis with the dermis to achieve faster skin regeneration. Due to their size, which is smaller than proteins, they break down faster and tend to be better absorbed.

Since we know what they are, what are they used for? Very simple: to improve the health of the skin, since they delay the aging process. Increase the production of collagen and elastin, which smooths wrinkles and expression lines on the face. How? Reducing muscle contraction in a similar way to botox, giving greater firmness to the skin.Discover: Famous with perfect skin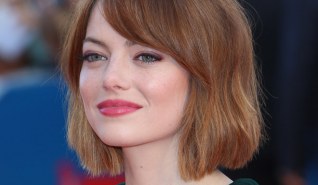 On the other hand, they improve the protection of the skin against the sun and relax the muscles. On the other hand, they facilitate wound healing and have the ability to reduce inflammation or act as antioxidants. In addition, because they are of plant origin, they can be used by all types of skin (dry, oily and combination) and their reaction is usually very positive, since they are synthetic ingredients that share many similarities with the skin.

Therefore, they are ideal for mature skin (because they increase the production of collagen and hyaluronic acid), in addition to protecting tired and damaged skin.
In what products can we find the all-powerful peptides?
If you want to start enjoying the benefits that peptides have on your skin, we recommend some products in which you can find them, take note !: