An alpha woman is able to combine job success with personal success. Making important decisions, leading a healthy life, being fashionable or being active in your social networks are just some of your usual tasks. Such a life can be exhausting so your bag becomes your perfect life-saving kit. We reveal what an off-road woman's bag carries so you can find out if you are also an alpha girl.Index
All women go out to the street accompanied by our bag which contains everything we cannot live without, from a good lipstick that will get us out of a hurry to a small toiletry bag with deodorant or band-aids. Of course, we are in the 21st century so technology can never be absent. Karlie Kloss, Selena Gómez or Gisele Bündchen are some of the alpha women we are inspired by every day .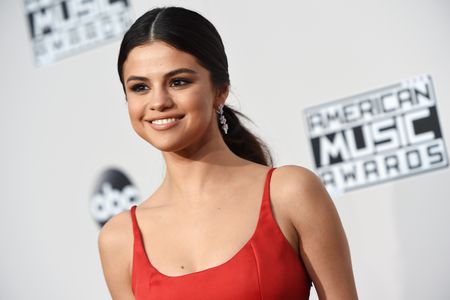 © Getty
But are you an alpha woman? If you walk hard, you are sure of what you want, you know how to maintain a busy social life and at the same time that you have time for your partner and family and you fight for a successful professional career, you can say that you are an alpha woman. Now check your bag and find out if you carry everything on our list.
An aromatic touch-up
From when you leave the house in the morning until you return, several hours pass. You may go to the gym for a while, meet for a drink with your friends, or have a last-minute meeting, so there is nothing like carrying a good perfume in your bag to give yourself a touch-up. A scent that not only dazzles with its aroma wherever you go but also gives you confidence and makes you feel strong, sensual and self-confident. If you haven't tried Good Girl , Carolina Herrera's new perfume , what are you waiting for? Its intensity and character based on the aroma of coffee, tonka bean or cocoa make it the perfect fragranceto recharge batteries. If you use it daily, you will soon feel powerful and very very sexy. If you are a "Good Girl" who sometimes breaks the rules and wakes up the rebellious girl within, you will love this .
Always with the latest technological advances
No one can afford to go out without a cell phone anymore, much less if you are an alpha woman. In addition to accompanying her everywhere, it is an accessory within her look . A current woman has to check her emails, her Instagram, Snapchat or Twitter account because being always up-to-date is part of her hobbies .

But the cell phone is not the only mobile device that you can carry in your bag. Tablets have become one of the best companions for the journey home after a long day at work. See some other overdue chapter ol eer the different blogs that you follow, are other functions that make the tablet an essential item for our bag. But the alpha women who read more cannot leave their house without their e-book, a perfect object that you can include in your bag to liven up the occasional break.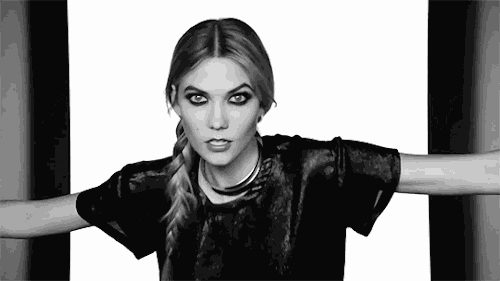 A good lip rouge
There are hundreds of types and colors of lipsticks, however a true alpha woman knows that a red lipstick is capable of changing things. With just one stroke at the right time, some lip color makes our attitude change completely and therefore should never be missing in your bag for a quick and precise touch-up.

But it is that inside the bag of an alpha woman there is also a handy emergency bag that contains everything necessary to create a simple but infallible look. A light foundation , a concealer, a blush and an eyelash … Everything is possible in the blink of an eye .
The sunglasses trick
Think for a second of Olivia Palermo, always busy but always perfect … Her trick? Very simple, some good sunglasses that serve to create an elegant look that disguises that we may not have slept too much that night. If you combine it with a bow simple low, you will have a look of the most enviable and you can always carry in your bag.
A good fixative or beauty water
Running all day long to cover all the events on her busy schedule, an alpha woman always carries a good fixer in her purse to spray on her face whenever she notices her face starting to get tired. In addition, if the skin needs some hydration , with one pass it will be like new.

And after spraying the refreshing fixative on our face, it is time to also touch up our scent. A couple of sprays of our Good Girl perfume will be enough for our aroma to accompany us during the rest of the day. With this new fragrance, Carolina Herrerawanted to create a perfume that represents the current woman, a woman who maintains that aura of a good girl but who, when the time comes, knows how to be daring, let herself be carried away by her instincts and shows all her sensuality, just like an alpha woman.

And now that you're as good as new, it's time to put the following item in your alpha girl bag …
An energetic fruit smoothie
For some years now, fruit shakes and detox smoothies have taken to the streets and have become a new way of taking care of yourself . Surely you have seen hundreds of famous women who always take theirs with them. Each combination has a series of benefits in our body and therefore, true alpha women, always thinking about their health, do not hesitate to carry a delicious fruit smoothie in their bag.
If you still have any questions and you do not know if you are an alpha woman or not, our test will help you find out .